Del Monte Foods, Inc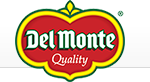 "We have used dbFunnel (formerly known as ERP Explorer) to populate our hosted Data Warehouse for the last 5 years. dbFunnel runs every 5 minutes and loads data from our ERP and WMS. We have been very pleased with the performance and the reliability of the application, and the support has also been great."
Fiberweb a PGI Company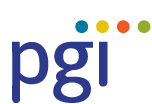 "After a recent acquisition, Fiberweb was saddled with the monumental task of quickly extracting data from our legacy ERP to feed consolidated reporting systems for it's parent company, PGI. What could have taken weeks and months, was done quickly using dbFunnel. Making ongoing changes to add fields and change logic to support business reporting changes often takes less than an hour instead of days"
ScreenCo

"dbFunnel provided Screenco with an easy solution to retrieve the data from the IBMi. The data was extracted in the format that matched the required spreadsheets in the fraction of the time traditional programming would take. Any changes to our data requirements were easily configured in dbFunnel, no programming needed. We exceeded our management's goals for this critical area which originally was to take weeks but we did it in days. We wish we could deliver on all our projects as easy as it was with dbFunnel and Hamway Software Solutions." See Entire Letter