What Can Hamway Software Solutions Do For You?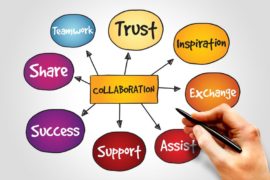 Can you imagine your IT team consistently meeting deadlines without being overextended or overwhelmed, or without outsourcing?
Hamway Software Solutions can help turn that dream into reality. We have been helping businesses like yours achieve and exceed their potential. We are backed by 25 years of experience designing IBMi solutions that help our customers effectively leverage their knowledge and skills for dramatic boosts to efficiency, client-focus and overall productivity.
We provide the following services and solutions
Technical consulting for the IBM i (including Power Systems including AS/400, iSeries, System i). Learn More
dbFunnel®, native to the IBMi, is a tool to assist in data-extraction projects, whether data must venture outside the business walls or remain within Learn More
dbDecision, a powerful reporting solution for data analysis and analytics.
Remain Software To further our support of helping IT professionals be successful, we are a member of Remain Software's partner network. Remain Software provides robust solutions to manage the development lifecycle seamlessly and without the frustration of many other change management tools. Learn More
IBM i Cloud Hosting Learn More
With the ease of use, these solutions can help breathe new life into your IT staff.